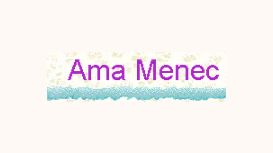 I am passionate about the need for wilderness and the plight of Britain's endangered animals. My animal sculptures and wall plaques focus primarily on threatened species in the UK, and celebrate the

success stories and are stylistically inspired by etchings, woodblock prints, early 20th century illustration and Art Deco stone carving. My earliest influences as a teenager were the Natural History, Archaeology and Anthropology museums of Cambridge, and they inspire me still.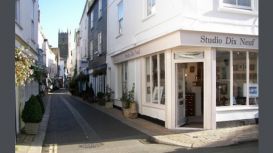 Studio Dix Neuf is an art gallery in Dartmouth showing exclusively and in mysterious interplay the idiosyncratic and unique artworks by Lys Flowerday and Gilles Bourlet. Dreamlike images by Lys and

thought-provoking luminous sculptures by Gilles are synchronously whimsical and puzzling, sober and eccentric, questioning and reposeful. Resolutely unsystematic, these objects and images of desire are crafted with passion to celebrate a handmade aesthetic.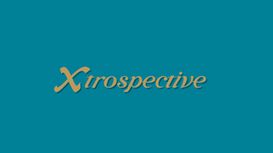 Situated centrally in the historic port of Penryn, Xtrospective is an informal space in which to browse and discover an uncommon collection of art and craft work created in Cornwall. We look forward

to welcoming you in person or assisting with any enquiries by telephone or email.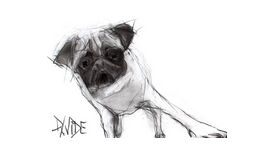 We are an independent gallery which opened its doors in March 2005 with the aim of representing a small group of predominantly West Country based artists. Our mission was to select the most talented

artists in each medium and genre both living and deceased. To that end we specialize in the work of the late Brixham based artist John Chancellor (1925-1984) who is regarded as probably the finest marine painter of his generation.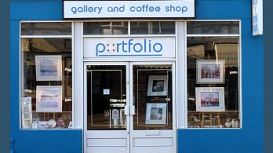 Portfolio Gallery, situated in St Marychurch, Torquay on the beautiful south Devon coast, is a picture gallery, framing workshop and coffee shop. Specialising in modern framed prints and canvases,

complemented by contemporary gifts, stationery and greetings cards, the gallery has been open since 2000 and in that time has built up a strong local following all year round. In the summer months, Portfolio has become a popular destination for many of the area's visitors.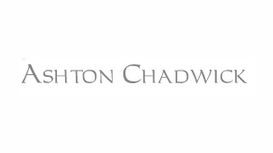 ASHTON CHADWICK is a Royal Academy Schools Post Graduate, former Head of Putney School of Art and Former Principal of Blackheath School of Art. He is particularly interested in the qualities of light

in landscape, which he expresses in a variety of ways, from cast shadows to reflections. The Activity of mark making and layering of colours or tones is often the primary dynamic of his work.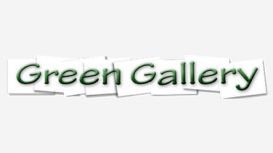 This exhibition highlights the dangers of the North Devon coast, the Graveyard of the Atlantic, to shipping from time immemorial to the present day. This coast is infamous for having at least 10

recorded shipwrecks for every mile. Included in this exhibition will be contemporary photographs of what remains of the SS Collier, MS Johanna, the Green Ranger and others.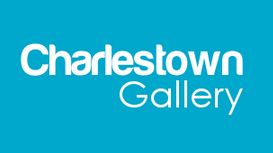 Charlestown Gallery is idyllically situated on the charming 18th Century port in Charlestown, Cornwall. It is a wonderful place to enjoy a diverse range of paintings and Crafts by local artists.

Including work by the family owners and the late father Mr Don Austen, who was a sucessful local artist.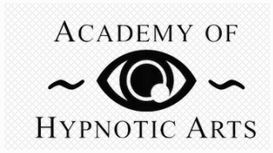 The company is a world renown adult training business, and a respected and popular global publishing and live hypnosis performing arts production company. We have also been lucky enough to have been

host to students who have become friends from Indonesia, the United States of America, Most of Europe, Australia, South America, Russia, Africa and the Indian Sub Continent; and have delivered our live training and shows across the UK, in Europe, and in the USA.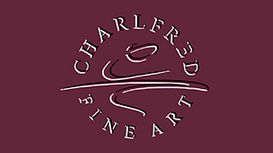 Open and Limited Edition Giclée and Lithographic signed prints from original acrylic paintings. This exciting collection portrays nature at its best, British Wildlife, domestic moggies and pedigree

kitten cats, alongside wild animals from around the world: wild birds, bears and big cats such as lion, cheetah, lynx and snow leopard.