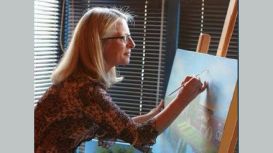 I always enjoyed art at school and had a great teacher but not many options were available to further my artistic education in those days so I ended up working at a local photography studio touching

up black and white wedding photographs - yes they were all printed then, including the proofs. On a measely £7 per week I wanted to earn some real money so I went into the exciting world of office work (Insurancea and then sales) until 2007.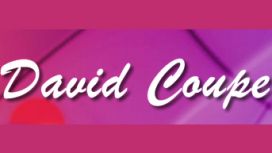 Hello, my name is David Coupe. I am a self-taught artist and have been painting for about 50 years and about 15 of those teaching art. I started to paint professionally on having to take early

retirement due to ill health and I've enjoyed teaching others to enjoy this wonderful hobby. I now run two hour classes, Saturday workshop once a month and painting holidays. I mainly paint these days in watercolour, but also in oils and pastel.
A Leicester based charity, established in 1986, we use arts, media and music activities to inspire and engage young people and help them to develop creative, social and employability skills. We help

them get back on track if things have gone wrong, try new things, build the confidence and resilience to change negative or risky behaviours, and progress to lead more fulfilling lives. This, in turn, has a beneficial effect on their communities.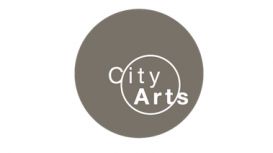 Thanks and congratulations to everyone involved in putting together our troupe for the Nottingham Carnival parade on Sunday 17th August. Local people, young and old, put a lot of effort into producing

something very special for the event. It's 2015 and we're anticipating another fantastic year for City Arts. We are now in our new home in Nottingham's Creative Quarter and have a lot of great ideas and exciting plans in the works.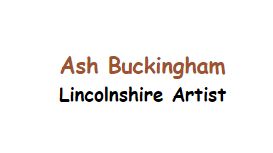 I am a professional artist living with my wife, Polly, in Horncastle, Lincolnshire, England. I paint in watercolour, pastel, acrylic, ink, charcoal. I present a painting series, "Ash Buckingham Paints

Lincolnshire" on cable television and I divide my time between painting for myself and running painting classes - evening classes, day workshops, weekend courses and painting holidays. Polly does everything else! If behind every successful man is a surprised and hardworking woman, then she is it!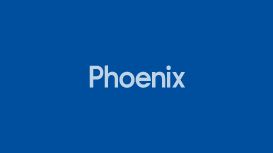 Phoenix's art and digital culture programme presents exhibitions by artists from across the world, for free. As technology becomes a bigger part of our everyday lives, digital culture offers new ways

of looking at the world, helping us make sense of things and challenging us to think differently. It can also be playful and fun, encouraging us to stop watching and start taking part - giving us all the chance to be artists.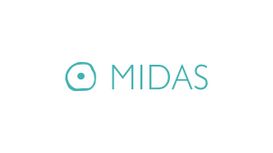 Dee Barnes is from London and originally trained in contemporary dance at Laban. Next came a number of years as a successful ceramicist; during this period Dee worked for Yorkshire Sculpture Park in

West Yorkshire where she set up and ran the Bothy Gallery. Dee, her husband and young family decided they wanted a change and moved to Lincoln in 1999 to set up Midas, which is still going strong today.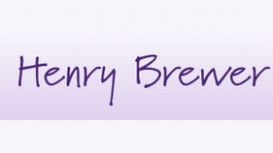 Established in 1998, Henry Brewer Gallery has forged a rightly deserved reputation for superior craftsmanship and service. Our highly creative bespoke framing service caters for both the individual

and corporate client and we offer a 'wide format' Giclee Digital Printing service onto canvas or paper. All work is carried out in house. We work closely with independent artists and publishers; this enables us to offer Nottingham's most diverse and stimulating collection of artworks.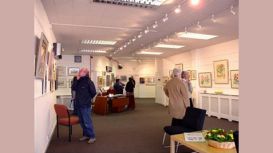 Any person over the age of 18 may join the NSA at any time on payment of the annual subscription of £75 and this entitles them to participate in the painting groups (provided there is sufficient

space) and to join any other activities supported by the NSA.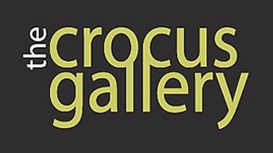 Formed in May 2010, Crocus Gallery is an artist run contemporary art gallery displaying a dynamic programme of art exhibitions. Crocus Gallery Group is a not-for-profit organisation run by a committed

team of volunteers who direct the exhibition space. 1. Present a rotating schedule of high-quality exhibitions in a range of mediums. 2. Raise the profile of local artists, Crocus Gallery and individual members by offering opportunities to publicly exhibit their work, network and access new audiences.