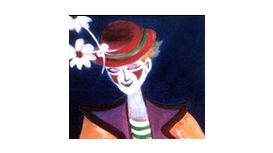 This busy working studio houses the vibrant & highly original paintings of Carol Ann Pennington, together with associated prints & art cards. An eclectic mix of of styles, sizes & media, attracts the

visitor, as does the opportunity to hear the story behind each creation. One of our four large windows, offers Share-a-Space showcasing the work of other artists throughout the year. Carol Ann's work is also hung in four other local venues. Details on request.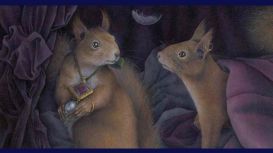 Hello to 'Happy Face' whist 'Grumpy Chops' a challenge - you see Red Dot Gallery is full to brimming with quirky, original and eclectic art, sculpture and gifts we believe lift the spirit. We even

have a sound machine under the counter, so listen out for the drum roll or canned laughter but hope it's not the falling bomb!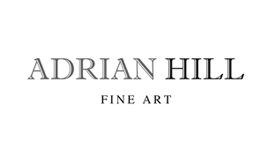 The light and airy space is perfectly suited to exhibit original artwork and the opening exhibition included paintings by Edward Seago (1910-1974), Sir Alfred Munnings (1878-1959) and L.S. Lowry

(1887-1976). The concept of creating a new stand-alone gallery is a natural progression for Adrian Hill who continues in the footsteps of his parents and late grandparents of owning and running the Picturecraft Gallery in the historic Georgian town of Holt in North Norfolk.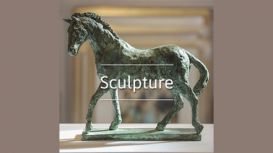 One of the country's most distinguished landscape painters, Jeremy Barlow has exhibited widely both in this country and in Europe. An inveterate traveller, he is especially drawn to the radiant skies

and relaxed outdoor life of the Mediterranean where he spends considerable time painting in France, Italy and Spain and recently further afield in Japan.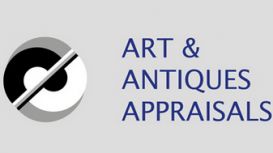 Art & Antiques Appraisals Ltd is an independent art advisory and valuation business working with expertise from the museum, gallery, auction and academic worlds. A large proportion of our clients are

in London, although we have important clients throughout Britain and increasingly work in Europe, the United States, Asia and Australasia.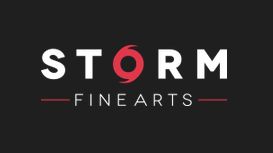 Over the weekend, our director Jolyon Mason was featured in a British newapaper, The Sunday Telegraph, in the Lifestyle and Interiors section. The article focuses on his living space with and

lifestyle and how the two work together. In the article, several items are chosen and discussed as well as an overall view of his general lifestyle, work and hobbies.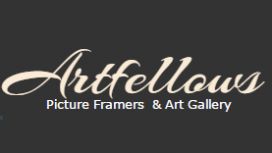 We are proud to offer one of the finest picture framing services in Norfolk. Among our specialties, we offer a bespoke framing service, including hand finished frames. We are passionate about art and

stock an exceptional selection of original artwork, fine prints and bronze sculptures.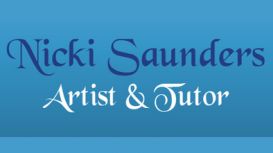 I am a self-taught artist based in Norwich, Norfolk and have been painting for many years using Watercolour. I find this medium can be seductively subtle yet exciting and eye catching. Please ensure

you check back on a regular basis as I am always adding new pieces of work to the Galleries. I hope you will find these very inspirational and fulfilling.
The need for a creative centre in Mid-Norfolk led to the opening of Art Academy East. The purpose was to provide engage students and break down the barriers of learning within the arts and to

structure achievable, skills based courses with a strong foundation in technical ability. Art Academy East was founded by Norfolk based fine artist and teacher Claire Frances Smith.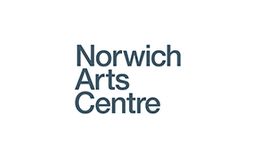 Norwich Arts Centre is a small, independently run venue with charitable status (Charity No: 274803) situated close to the centre of Norwich. Firmly established in the heart of Norwich's cultural

community, NAC plays a key role in the delivery of a programme of live music, theatre, live art, comedy and live literature twinned with a commitment to creating opportunities for the development of new talent.