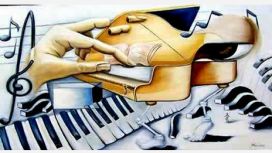 With many years' experience in the artists industry, Julija Greaves working from the Sheepbridge Studio creates highly recognisable formal and informal portraits in oils or pastels, she also executes

cutting edge surrealist works and special projects throughout the UK and abroad. The artist has worked with high profile sitters and can diversify to wall murals and large canvas post-surrealist works. Set up in 2004, her studio is based in Mansfield, Nottinghamshire.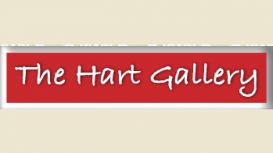 When buying from an artist/maker, you're buying more than just an object/painting. You are buying hundreds of hours of failures and experimentation. You are buying days, weeks & months of frustration

and moments for pure joy. YOU AREN'T JUST BUYING A THING, you're buying a piece of heart, part of a soul, a moment in someone's life. Most importantly, you're buying the artist more time to do something they are passionate about.
Yes, BEANS offers a nice selection of great coffees and teas, and we make all of our soups, salads, sandwiches, quiches and cakes on the premises. However, we are quickly becoming known for our art

classes and special events. We also display and sell a growing collection of jewellery, prints, cards, stained glass, paintings, collage & stitchery works, ceramics, and fused glass created by talented local artists.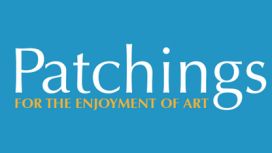 Currently on show are the two exhibitions of selected entries for this year's open competition organised joining with The Artist and Leisure Painter magazines. There are two sections with work by

professional artists, The Artist category in the Barn Gallery and the amateur section, the Leisure Painter category in the Pavilion Gallery. There is also an opportunity for those visiting the website to vote for their favourite painting.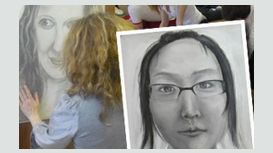 I studied Fine Art at Luton and Stourbridge from 1968 - 1972. On leaving Art School I worked as a psychiatric nurse until 1987 when I became a full-time artist. From 1987 - 1996 I earned my living

mainly as a Pavement Artist, travelling to towns and cities throughout the country drawing large scale photo-realist portaits of famous faces and people in the news. I now look back on this period as a kind of apprenticeship for the Self Portrait Workshop.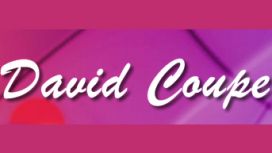 Hello, my name is David Coupe. I am a self-taught artist and have been painting for about 50 years and about 15 of those teaching art. I started to paint professionally on having to take early

retirement due to ill health and I've enjoyed teaching others to enjoy this wonderful hobby. I now run two hour classes, Saturday workshop once a month and painting holidays. I mainly paint these days in watercolour, but also in oils and pastel.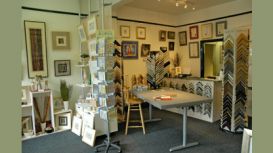 Christie Framing in Daybrook, Nottingham has established itself over the past 22 years to earn a reputation for excellent workmanship, service and value. The Framing Workshop, based in Nottingham,

offers friendly expert advice to help you make the most of your artwork, needlework, memorabilia or 3D objects. We appreciate that you have probably spent a lot of time and effort in choosing your artwork or completing your needlework and that it is special to you.
Nestled in the hillside, above the River Derwent, the small Derbyshire village of Holloway is the inspirational setting for the Little London Gallery. Enjoying breath-taking views over the surrounding

countryside, this small family-run gallery offers an intimate and friendly environment in which to show-case the diverse and imaginative work of local Derbyshire artists.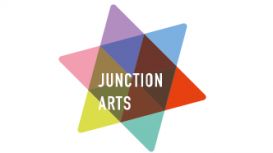 Junction Arts is a participatory arts organisation based in the East Midlands. We have been delivering in the Bolsover district for close to 40 years. Our primary aim is to increase and extend access

to high quality arts through inspirational innovative participatory arts programmes and projects through partnership and collaboration within the rural areas of the East Midlands.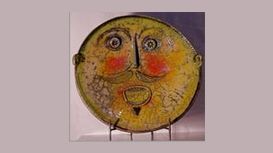 I have worked in Ceramics for the last 20 years after studying glass and ceramics at Sunderland University. My work consists of various brightly coloured vessels, bottles and a wide range of

sculptural figurative ceramics, based loosely around the 'head' and 'face'. These pieces are predominantly monochrome. All my work is handbuilt, giving each piece a unique character and presence.