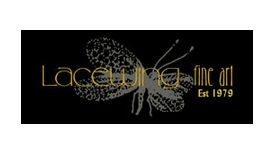 Having spent many years as an artist and teacher, Noel James founded LACEWING FINE ART in 1979. Since then he has supplied fine works of art to clients, major Institutions and galleries worldwide,

specializing in 17th to early 20th Century British and European Paintings, Watercolours, Drawings and Sculpture.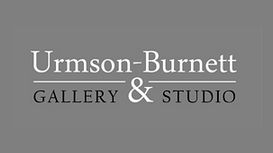 Did a film camera alter the way you look at the world? Film photography is said by many to record an unadorned 'truth' yet that truth comes in many forms. To help create a record of how different

cameras have shaped our aesthetic. In 2012 we began our first workshop 'Developing the Mind's Eye' looking at digital processing skills. For 2013, we are planning a series of themed modules for people wishing to develop a more professional approach to their photographic work.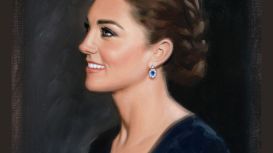 Classically trained and multi skilled portrait artist & equestrian artist, Hazel Morgan's commissions take her all over the world. With a client list that includes several Royal households across

Europe and the Middle East, Hazel is firmly established as one of today's leading portrait and equestrian artists.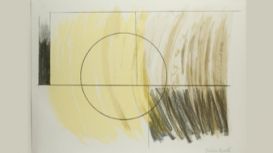 The New Art Centre was founded in 1958. The original gallery was located in Sloane Street, London. In 1994 it was relocated to Roche Court in Wiltshire, a nineteenth-century house in parkland. The

existing house and Orangery were built in 1804. Together with the grounds, Roche Court is now used as a sculpture park and educational centre where work is shown inside and out providing a survey of sculpture for the enjoyment of the public.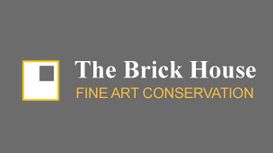 Located on the border between Hampshire and Wiltshire, The Brick House offers a complete range of conservation treatments for Fine Art paintings, to institutions and private clients. Our team of MA

qualified and ICON Accredited conservators work closely with clients to protect, restore and care for artworks in accordance with professional and ethical standards.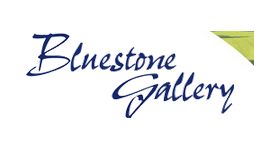 Guy has been a studio potter since 1977, exhibiting at home and abroad. He lived and worked in the middle of Avebury Stone Circle for twenty years. Now Guy has taken on sole responsibility for the

gallery, which allows him no time for making ceramics. But the inspiring flow of creativity from British makers never ceases to amaze him, and the contact with makers, customers, and beautiful art and craft is a constant delight.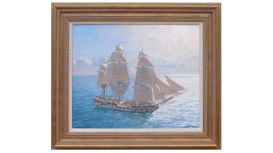 The full collection of limited edition prints and remarques, including the Patrick O'Brian covers; Nelson's Ships; 'Fighting Sail 1773-1815'; The Kydd Collection; 'Speed Under Sail'. Also original

paintings and commissioning service. Paintings and limited edition prints of the America's Cup and classic yachting subjects by Steven Dews, Tim Thompson and Brian Jones.
Welcome to Footprint Gallery in Warminster, Wiltshire - home of beautiful hand crafted gifts. British made crafts and gifts such as enamels, glass, ceramics, wall art, photography, jewelry, hats and

sculpture. Opening Hours: Tuesday to Saturday 10am to 5pm.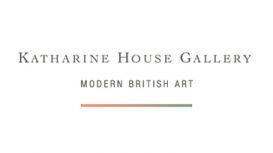 Our gallery in Marlborough, Wiltshire offers an eclectic mix of affordable paintings, prints, constructions, sculptures and ceramics by Modern British artists. Since the early 1990s, Katharine House

Gallery has dealt in Modern British Art with particular emphasis on the post-war period.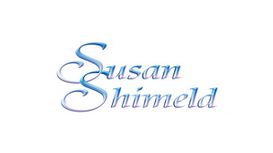 Combining my love of wildlife and art; whilst also working alongside wildlife conservation groups - I have been fortunate to realise a lifelong dream. My artwork very much reflects my love of nature.

My natural history paintings, drawings and pet portraits are highly-detailed and portrayed using a variety of media including: pencil, oil, pastel and gouache.