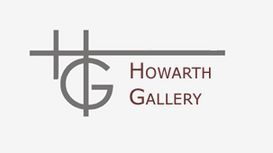 Howarth Gallery in Burnley, Lancashire offer what is probably the most comprehensive and diverse collection of contemporary art and designer jewellery in the UK. We offer from stock an excellent

selection of 20th Century British Art from artists including Sir Terry Frost, Sandra Blow, John Hoyland and Sir Peter Blake. We are official stockists of the Georg Jensen brand and hold in stock both jewellery and living.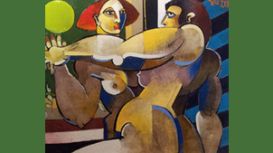 The Country House Gallery is part of the multi award winning company RE-dezine supplying fine art and antiques to collectors, dealers, museums and designers for over 30 years. We offer what is

probably the most diverse collection of art in the UK from 18th and 19th century engravings to modern and 20th century British Art.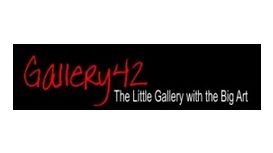 Located within Anita's Soft Furnishings on Warner Street in Accrington Gallery 42 are the "Little Gallery with the Big Art". We are stockists of work by local artist & photographer Steven Townsend,

from early limited edition prints, rare prints and latest releases along with Steve's latest photographic work and limited edition prints. If you are looking for a Steven Townsend print or maybe even an original maybe you are looking to commission a painting or portrait then make sure you try us first.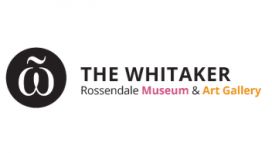 There is also a very active contemporary art gallery with changing exhibitions. Our main galleries have been newly refurbished by The Whitaker Group, who have exciting plans for the future of the

gallery, the collection, and the park. From Friday 17th April 2015 we will be open for evening meals on Thursdays, Fridays, and Saturdays. Given the growing interest, and finite space, its probably going to be advisable to check for availability beforehand, and Saturdays will be by reservation only.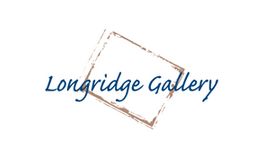 Longridge Gallery is a fine art gallery and picture framing business, with a wide selection of picture frames, situated near Preston in Lancashire. We offer a wide selection of original artwork,

signed limited edition prints, canvasses and bronze/porcelain limited edition sculpture.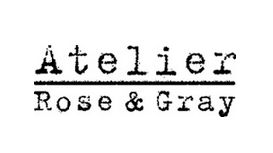 For our most recent show, Atelier Rose and Gray are proud to be exhibiting the work of one of Britain's leading abstract artists Albert Irvin OBE RA. Sadly, Albert Irvin died aged 92 March 26,2015. We

are extremely grateful for the opportunity to be shooing his paintings and original works on paper here at the Atelier. A collection of paintings and works on paper by over 20 Royal Academy and Turner Prize artists.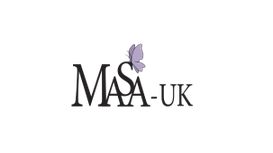 The Greater Manchester area has a great number of extremely talented artists. As, a famous market town, with a clear vision to be recognized as an advanced cultural center. Masa-uk is a Gallery, where

original, distinctive art work can be seen along with exceptional jewellery and inspirational gifts. Masa-uk is an ART Gallery where Contemporary Original Art work is presented in traditional and homely ambient.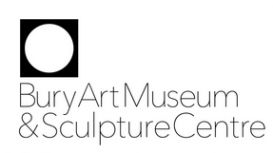 Welcoming, warm and friendly Bury Art Museum is the perfect place to enjoy art and find out more about the rich history of Bury and the surrounding area. Showcasing the best of international and local

art and with the addition of Bury Art Shop, Bury Art Museum can truly offer something for all interests. The collections and exhibitions are supported by a range of activities and events which allow visitors to explore and enjoy the Gallery and Museum further.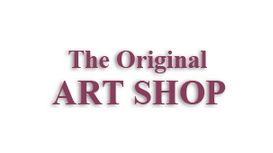 The Original Art Shop was opened by its current owners, Robin and Sheila Carter in 1988. Situated in the The St George's Shopping Centre in the heart of Preston, the shop quickly established itself as

being the place to visit for the very best in contemporary prints and artwork. In 1993, Robin passed the stringent Fine Art Trade Guild's Commended Framer exam. In 2006 the shop underwent a major refurbishment, turning it into a modern, air conditioned gallery for the 21st century.
After the success of the last Lancashire Artists Network Open exhibition in 2013 and Oxheys Summer Open in 2014, it seemed a good idea to join forces and collaborate on one for 2015. All local and

Lancashire-based artists are welcome to submit work and everyone is invited to attend. We hope to see lots of our old friends and make some new ones - please do submit work to what will, we are sure, be a fantastic exhibition of Lancashire art.