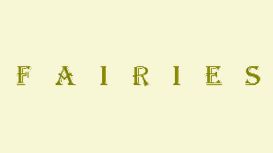 Fairies World® was a concept of her mentor and fairy godfather David Riche, who felt that the emerging world of internet would benefit from an impactive visual medium that would eventually encompass art in a way that it could become accessible to everyone at the touch of a button. In particular David felt that the creative and fantasy art medium with images help to educate and encourage others to appreciate that for hundreds of years there has been a fascination in fairies and folklore.
From Shakespeare to Tchaikovsky, writers, poets, and composers have influenced us, we should not forget them and the magic they have bequeathed upon us.
With the moving of populations and the speed of communications, faster connection speeds and high definition screens, we have discovered in the four years since we started our website, that a world wide fairy web of very talented fairy and fantasy artists and illustrators have been proud to collaborate and to work with us on a number of projects.
---
Reviews and Ratings
We do not have any reviews about Fairies World available right now.