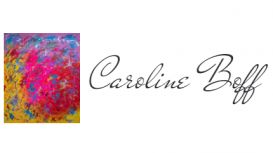 FEATURED

(3)

07947 688014
Caroline Boff is an emerging, international, contemporary artist based in Northwest England. She creates wondrous compositions filled with energy, movement and colour. www.carolineboff.co.uk Contact

her on 07947 688 014 or info@carolineboff.co.uk.
Caroline is not only a wonderful, talented artist, but she is also a good businesswoman. She and I communicated several times before I made my purchase of one of her paintings. It really caught my eye and was the perfect combination of colours for my office. Now, it inspires me daily. Caroline puts her heart and soul into her selections of what to paint and then allows that heart and soul to emerge on the canvas. The end result is amazing. I feel very honoured to have my first authentic piece of artwork hanging in my home to be from Caroline Boff.
Thank you Caroline for this beautiful painting that enlightens our home! I really recommend Caroline's work and she is lovely at every step of the process. The shipping of the work is professional and quick! Thanks again.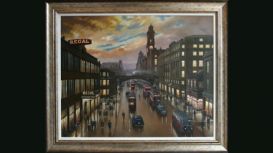 Unicorn Gallery, Widnes formally Victoria Gallery was established in 1988 by Peter Hart, after gaining considerable knowledge about the business for a previous 6 years. We also offer a bespoke framing

service to conservation standards. Whether it is reframing a painting you have seen in one of the galleries to suit your decor or a precious family photo, we have the expertise along with a varied choice of mouldings to help you pick the perfect frame.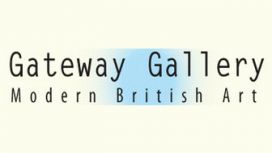 We specialise in paintings by Modern British Artists, particularly those who are grouped together under the label "The Northern School ". Directed by Martin Regan FRSA, our aim is to serve the needs

of all art lovers; from those looking for a one-off painting to serious collectors.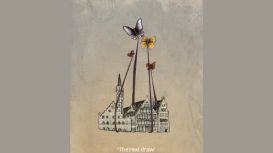 Marburae Art Gallery is a gallery space in Macclesfield, Cheshire dedicated to contemporary visual Arts. The Art Gallery was founded in 2011 to create an exciting mix of music and visual arts in a

combination that is accessible to Artist's and Art lovers but also to the ordinary person. Marburae Art Gallery shows national and international Artists.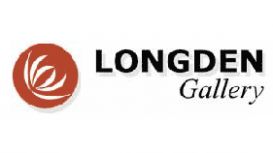 Longden Gallery is part of Longden Arts Ltd, a group of professional artists who work collectively in the shared print and ceramic studios on Shaw Street in Macclesfield. It was founded in 1979 by

Ruth Davenport who recognised the difficulty artists experience after leaving college when making the transition to working independently. Ruth also felt it was important to have a space where the artists could exhibit and sell their work directly to the public.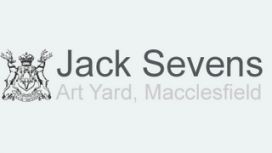 David has worked extensively within in the Arts both as a practitioner and within education in a wide variety of settings. Chris has developed a successful career spanning 25 years as a leading

international business consultant and a passionate supporter of the Arts. Representing a growing portfolio of locally and nationally acclaimed artists their reputation for the sale of high quality original artworks became quickly established.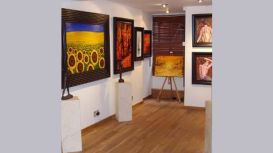 Based in the town of Knutsford, Cheshire, Raw Sienna is the gallery of artist Christine Allen, displaying a beautiful selection of paintings by Christine and a number of carefully selected local

artists. Christine works from the gallery and therefore you will often have the opportunity to see the artist in action.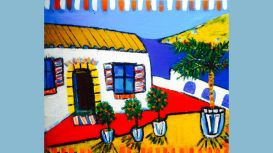 The exciting new web site that's more than just about selling art, it's about keeping you up to date with all the latest news and events going on in the Northern Art and national art scene. Lee &

Leigh attended the Whitworth Gallery press launch and what a difference the £15 millon refit has made. Spaces have been opened up and new area's created to make the the gallery a whole new experience.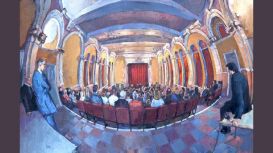 Clark Art Limited specialises in the supply of paintings and works on paper by Modern British Artists, particularly L.S. Lowry and other northern school artists. We also represent a number of new

artists including Liam Spencer, Ben Kelly, Reg Gardner, Phil George and Stephen Campbell. Our objective is to offer high quality work by Modern British Artists at competitive prices. Our main Gallery in Hale, Cheshire is open Tuesday-Saturday 10 am - 5.30 pm and other times by appointment.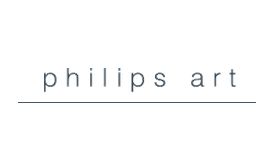 Philips Art Gallery opened in 1996 with an exhibition of paintings by a handful of talented graduates from the art schools of England and Scotland. Eighteen years on, twentieth century British and

European art figures prominently in gallery exhibitions alongside contemporary painting and photography. Over time, little has changed.