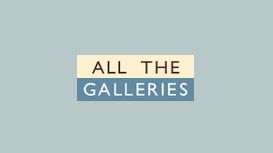 All The Galleries is an internet service for use by any person looking to contact art and antiques dealers. This is the only independent and fully comprehensive directory of art and antiques dealers dedicated for this purpose.
We aim for completeness and accuracy, and our database of over 3,300 dealers is revised constantly as showrooms open, close, move address and change ownership. If we have missed an art or antiques dealer, or our data is incorrect in any way, please Contact Us and we will put this right.
All The Galleries has made a large investment in designing this service to the highest possible standards for the benefit of purchasers and dealers alike. We regret we cannot take responsibility for the consequences of any incorrect data contained on the site, but we will correct any errors promptly when notified. All The Galleries welcomes feedback from visitors to our site and if you have ideas or suggestions about how we might improve the service in any way, please Contact Us.
---
Reviews and Ratings
We do not have any reviews about All The Galleries available right now.