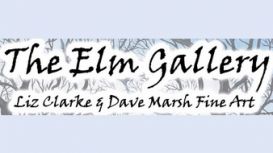 Liz Clarke. is a mixed media artist whose work is characterised by strong, vibrant colours. She paints a wide variety of subjects, including flowers, foliage, birds, animals, landscapes and mystical themes. She is fascinated by bare trees and veins on leaves. Many of her paintings have textural elements and she often uses many different media.
Liz only started painting seriously in 2003, after a gap of about 30 years when she had proper jobs and no time to paint! Although she studied Art as part of her teacher training, her student years were mainly focused on textile art and modern embroidery. Interestingly, some of her paintings are sometimes mistaken for needlework. In November 2013, Liz married Dave Marsh after almost 10 years together. She is now Liz Marsh, so future paintings will be signed with her new name.
Liz and Dave discovered within the first two weeks of their relationship that they had both always wanted to make a living from art.
---
Reviews and Ratings
We do not have any reviews about The Elm Gallery available right now.