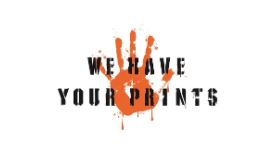 Well, we ask ourselves that a lot lately. We started the gallery out of love for the type of art that we have enjoyed and collected over the years; colourful, thought-provoking, powerful, vibrant, political and decorative and we want to share that with lots of other people too.
We made it online so it could be accessible wherever you are in the world, we pack it up with love and care and ship it to you as fast as your local postal services /carrier pigeons allow.
When we first got together in the early 90s; we bought a print when we should have been buying a sofa for our first home together. Since then we have marked anniversaries, birthdays and occasions that matter to us with prints, pictures, and sculpture. We love the feeling you get when you look up from your bed, sofa, bath, office chair and even your loo (where you put art is up to you!) and see something that makes you reminisce, smile and dream and we want you to feel that too.
Business Verification Status
Reviews and Ratings
Absolutely Fantastic service From these guys been after this particular Pahnl print for ages as I missed the original drop from Pahnl. The packing was brilliant and the print arrived safely and quickly.