If you are thinking of a birthday, anniversary or retirement gift for the horse enthusiast there is nothing quite like an original painting. A commission of their own horse, a racing favourite or

their pet is a very personal way of remembering that special day.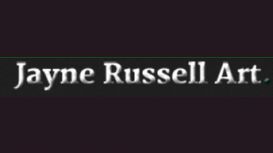 She loves to paint street scenes, townscapes, landscapes. Accepts commissions for paintings and can work from photographs. Moving to Wales with her family (quite a few years ago!). after achieving her

Grade 1 Art A Level at school, in one year rather than two, she has been painting ever since.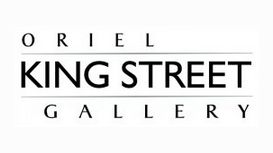 King Street Gallery is an artist lead co-operative gallery set up to show and sell our own work. We generally have around 30 members and mount regular selling exhibitions of members' work every two

months. We also have a gallery known as the Chate Room for visiting artists which is also used for hiring out for workshops, talks and presentations. We regularly hold opening launch parties for new gallery and visiting exhibitions, usually on a Friday evening.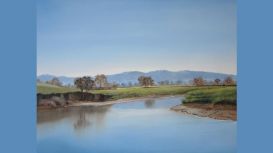 Mark Cox is an established artist working and living in West Wales. Mark enjoys painting many and varied subjects in both oils and watercolours but he specialises in painting the landscape and people

of Wales. Mark has an honours degree in fine art and values the traditional skills and techniques that can only be learnt with years of study and experience. I am a very lucky man being able to work as an artist, something I am passionate about.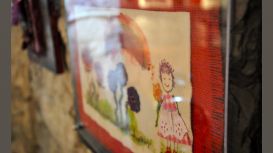 Having always handled fabrics as a child, I relished the opportunity to use clay, paint, textiles and constructions whilst studying for a teaching degree in Art, Craft and Design. I currently work

part time with disadvantaged adults and undertake school and community art projects. I enjoy facilitating groups to engage in the making process.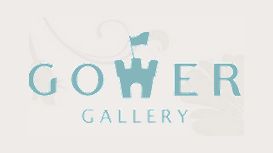 We are very lucky to have a diverse and accomplished group of artists who regularly show with us. Most of the work available in the gallery are original pieces which we can mail by arrangement.

Limited edition prints by R N Banning, Arwen Banning, Michelle Scragg and Katie Allen are available to buy online.
The craftsman gallery was established in 1978 at Killay Precinct, Killay, Swansea. We've been at our present address since 1987 and have sold Welsh artists' works to many parts of the world. We are

always very welcoming to new artists, if you wish to display your work with us please contact the gallery. We give generous discounts to artists who have their pictures framed with us, especially artist exhibitions. Businesses also take in framing for us, i.e. galleries and photographers.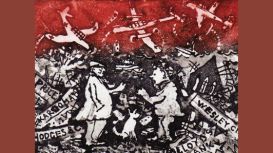 A series of exhibitions in SPW's exhibition space celebrates the depth and diversity of printmaking facilitated by us, alongside the presses used to produce the prints. Visit our NOW ON page for

details of all the exhibitions throughout the year. Using the Thomas' poem, The hunchback in the park and broadcast piece, Return Journey, artists from Swansea Print Workshop explored the city and places close to the poet's heart. These prints are for sale individually from a limited edition of 30.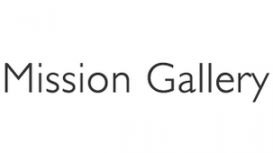 Mission Gallery has developed a reputation for dynamic and distinctive programming, to present excellence across the visual arts, applied arts and craft, from across Wales and beyond. With exhibition

space, craft space, learning space, events, residency opportunities and more. Mission Gallery provides the local and wider community with opportunities to develop their understanding and knowledge of art.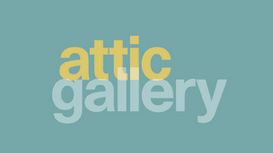 Attic Gallery is Wales' longest established private gallery. It was founded in 1962 to highlight the work of contemporary artists working in Wales. Located in the Maritime Quarter of Swansea, South

Wales it shows the work of some of the principality's most important artists. There is a full programme of solo exhibitions and group shows with a changing display of new paintings, graphics and sculpture.