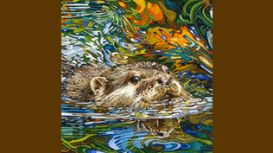 Our On-Line Shop will be selling limited edition prints and original pictures. With a large selection of Dog-Wildlife-Country and Landscape Images showing the Best of Wales and the U.K. You will also

find Figurative/Contemporary and Original Paintings by our Gallery Artists.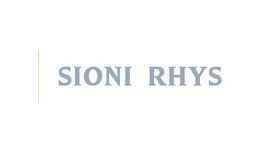 Stuart Neale (Weaver - Left)Is originally from Cardiff, and qualified at the Scottish College of Textiles in Galashiels. Together, they have promoted and advanced the tradition of Welsh weaving

worldwide constantly developing new approaches to an age-old artisan craft. SRH Craftspeople are artisan weavers employing design skills continually and like the studio artists of the Italian renaissance word closely with the in-house designer, responding instantly to new inspirations.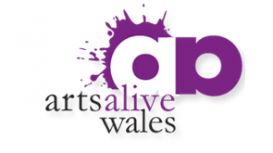 Arts Alive Wales is an educational arts charity based in Crickhowell, South Powys. We are driven by a passion for using the arts to engage, inspire, and enhance the quality of life of people in our

local communities. We work across Mid and South East Wales with professional artists to provide opportunities for active participation in the arts, particularly for children, young people and vulnerable groups.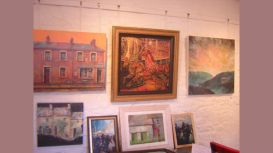 You will find us in the Old Police Station in Baker Street, Abergavenny. If you are in town, why not call in and browse at your leisure, everyone is given a warm welcome as Martin is happy to chat and

share his experience of Art with his visitors. You have a friendly service from Tuesday to Saturday, 9:30 to 5:30.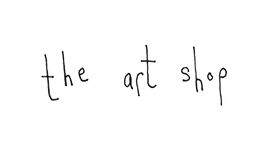 Hold regular exhibitions of Fine and Applied Arts. Stock the very best artists' materials and fine papers. Nourish and delight the artist and creative child with inspirational books and independent

magazines. Serve simple, delicious food from our kitchen and of course good coffee. Have a garden where the sun can shine all day, designed and planted by Sarah Price. Host workshops with painters, printmakers, textile artists, writers and musicians.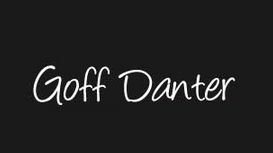 Goff was born in 1949 in the small South Wales town of Brynmawr, where his artistic interests were first noticed and encouraged by his very supportive art teacher, Ken Jones, at the local grammar

school. On leaving school, Goff trained at the West of England college of Art, Bristol, Cardiff College of Art and Cardiff University. He then taught at St Illtyd's College, Cardiff until moving into the management of education for a number of local authorities in South East Wales.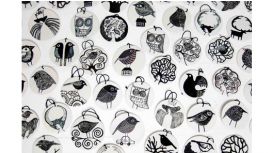 The gallery opened in Monmouth in the summer of 2010, built on the success of our former business, The Contemporary Craftsman, which was selected for quality by the Crafts Council. The Gallery

occupies a tall medieval timber framed building, in the centre of the ancient border town of Monmouth. Surrounded by beautiful landscape of the lower Wye Valley, yet easily within a one hour drive of Cardiff, Bristol, Cheltenham and Hereford.
Knowing that you are supporting an independent shop; the type of shop that enlivens the High Street and helps keep a community vibrant; the type of shop that you love visiting and browsing through.

Satisfaction in knowing that you are helping to reward those with creative and entrepreneurial skills; no matter where they are in the world. You're helping to give a huge boost in confidence and encouragement that can enable an independent source of income; hugely important to every one of us.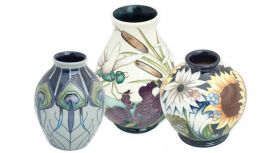 Here at Bronze Barn Gallery we have an array of British and worldwide designed bronzes and glassware. Our limited edition solid bronzes are made using the lost wax method a technique used for

thousands of years. A wax positive is made from the original, coated with a ceramic shell and fired to harden the shell and melt the wax. Molten bronze is poured into the mould and then they are hand finished with patinas.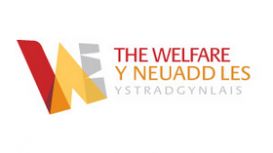 The Welfare - Ystradgynlais is an arts and community centre situated in the Swansea Valley. A versatile venue offering conference and private hire facilities as well as popular entertainment. With

music, live theatre performances, regular cinema, specialist film screenings and weekly community events. The Welfare has something the whole family can enjoy.