Established in 1977, the Chartwell Gallery offers a friendly professional in-house framing service by Brian Davis BA (hons) and Jane Kent. We only use wood mouldings such as obeche, oak, beech, lime,

ash, and pine with conservation quality materials, to ensure the maximum protection for our framing. Light damage is often gradual, but irreversible.
Award winning artist Paul can never be said to conform to the preconception of an artist struggling for inspiration and full of self-doubt but instead brims with inspiration and enthusiasm. A strong

believer that grim determination is a prerequisite to success in any field, he has chosen to beat the trend and become a successful artist who is able to enjoy the fruits of his labour in his own lifetime. The secret of his success is simply: Stick to what you are good at.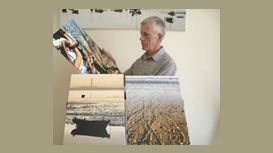 The Photographs we print are giclee prints on Epson Premium Fine Art Canvas or Marrutt Standard Fine Art 310gsm Paper with Epson K3 Lightfast Inks. Photography has been a passion for Ian from a very

early age since when he has worked as a freelance photographer for both commercial and private clients for 35 years.
The Leigh Art Trail starts on Saturday 6th June until Saturday 13th. Gallery artist Susan Allen is one of approx 30 artists on the trail and will be showing new work at the Estuary Gallery

Co-operative, venue number 26, when you can meet Susan on 6th. The Gallery will be open every day 10am to 5pm during the trail and late night on Thursday. Meet Gallery Artist Terry Sibson on Monday 8th and Ian and Josephine James on Tuesday 9th to Thursday 11th.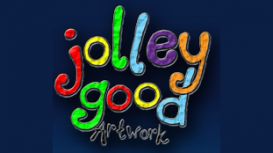 Bespoke paintings, with the child's name as the main feature of the artwork. Their name is then surrounded by animals, vehicles or cartoon characters of your choice. Date of birth, baptism dates or

baby's birth weight can also be included to add that extra special personal touch. These make great gifts for new babies, christenings, birthdays or Christmas. I can match the colours to suit the décor of the nursery or bedroom where the painting will be hung if required.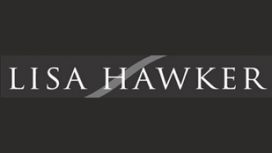 For almost two decades the talented, highly skilled team of artists at 'Lisa Hawker' has been creating public art and sculpture for both the built and natural environment. Their original and

innovative designs in clay, metal and other permanent materials are commissioned by a diverse range of clients to enhance built environment projects, regeneration schemes or simply to create a unique statement artwork or sculpture.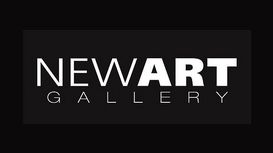 We offer an eclectic mixture of art by artists who work in oils, watercolours, acrylics, pastels and pencils and who produce paintings, limited edition prints, engravings, sculptures and Japanese

calligraphy. Enjoy looking at the art on this website. Please also visit us at Barleylands, Billericay, Essex. If you have some free time, you can make a day of it by visiting the various craft shops, the family farm and the play area too.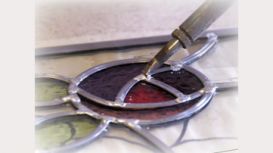 Caroline studied Fine Art at Birmingham Polytechnic, graduating in 1983. She has worked in a range of mediums including paper and stone before discovering a passion for all things glass in 2004.

Sculpture has been a passion throughout and she uses the principles of sculpture in her work with glass, which brings in the dimension of colour.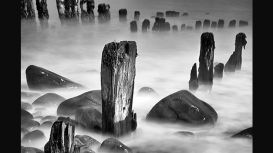 Essex Fine Art Photography differ from all other Fine Art websites in that it offers its customers a chance to own a unique piece of photographic Fine Art. All the works displayed on this site once

sold, are removed from sale and the digital negative archived, so the image you own is true a one off. The images are all taken mainly in Essex and around the south of England and so are truly representative of the beauty of the UK Landscape.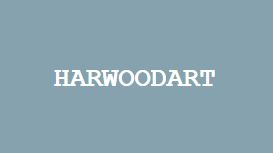 It seems only yesterday that I embarked on a course as a self employed, self taught artist and tutor. Over ten years have flashed by and I continue to explore this amazing one-time hobby, attempting

to inspire others as did my mentor Graham Painter and other artists like Turner and Seago and more lately Monet and Cezanne (see images).