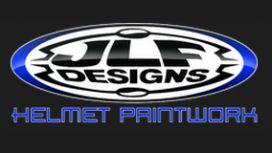 JLF have been designing and painting Lewis Hamiltons' helmets since his karting days, and we are proud to be associated with a driver who has made it all the way to the pinnacle of motorsport. The

helmet is one of the most central focal-points of a racing drivers image. We can work with you or your sponsors to create designs that presents a professional corporate identity while keeping the drivers individuality.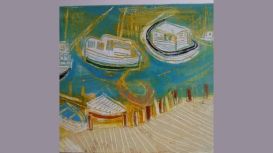 Just about to enter its eighth year of trading in Woodbridge, RE+new is now on the map as 'the modernist gallery' in the area. Representing in excess of forty artists, mostly local and substantially

contemporary, owner Geoff Witts is delighted with the mix of art and the reputation that the gallery has gained in a relatively short time.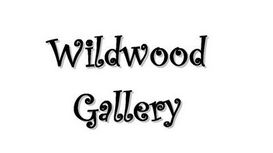 A picture frame is a kind of container added to a picture in order to enhance it, make it easier to display and to protect it. Picture frames have traditionally been made of wood, which is still the

commonest material, although other materials are also used, including aluminium, plastics or polystyrene. A picture frame may be of any colour or texture, but gildingis common, especially on older frames. Some picture frames have elaborate mouldings which may relate to the subject matter.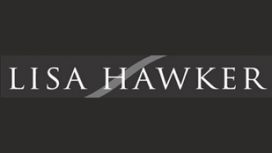 For almost two decades the talented, highly skilled team of artists at 'Lisa Hawker' has been creating public art and sculpture for both the built and natural environment. Their original and

innovative designs in clay, metal and other permanent materials are commissioned by a diverse range of clients to enhance built environment projects, regeneration schemes or simply to create a unique statement artwork or sculpture.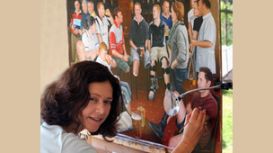 An established figurative painter working in a traditionalist realist style, Heath Rosselli is part of the new wave of super realists, using time-honoured techniques to produce paintings with a depth

and resonance of colour. Specialising in oil portraiture, Heath Rosselli applies the methods of Renaissance masters to both formal and personal commissions, as well as self generated exhibition pieces, during the painting process.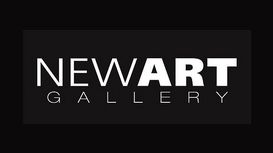 We offer an eclectic mixture of art by artists who work in oils, watercolours, acrylics, pastels and pencils and who produce paintings, limited edition prints, engravings, sculptures and Japanese

calligraphy. Enjoy looking at the art on this website. Please also visit us at Barleylands, Billericay, Essex. If you have some free time, you can make a day of it by visiting the various craft shops, the family farm and the play area too.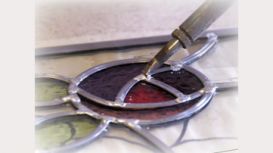 Caroline studied Fine Art at Birmingham Polytechnic, graduating in 1983. She has worked in a range of mediums including paper and stone before discovering a passion for all things glass in 2004.

Sculpture has been a passion throughout and she uses the principles of sculpture in her work with glass, which brings in the dimension of colour.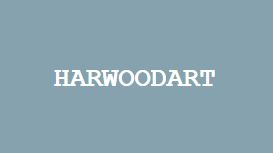 It seems only yesterday that I embarked on a course as a self employed, self taught artist and tutor. Over ten years have flashed by and I continue to explore this amazing one-time hobby, attempting

to inspire others as did my mentor Graham Painter and other artists like Turner and Seago and more lately Monet and Cezanne (see images).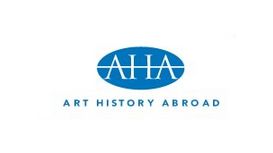 AHA courses are much better than A level History of Art as a preparation for university work. Exposure to real paintings, sculpture and buildings develops visual alertness. Seeing art in the cities

where it was made reveals how it was shaped by its cultural context. Students from AHA have been made aware of many of the problems and excitements of academic Art History before they begin their BA.
Established in 1977, the Chartwell Gallery offers a friendly professional in-house framing service by Brian Davis BA (hons) and Jane Kent. We only use wood mouldings such as obeche, oak, beech, lime,

ash, and pine with conservation quality materials, to ensure the maximum protection for our framing. Light damage is often gradual, but irreversible.