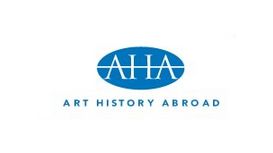 AHA courses are much better than A level History of Art as a preparation for university work. Exposure to real paintings, sculpture and buildings develops visual alertness. Seeing art in the cities

where it was made reveals how it was shaped by its cultural context. Students from AHA have been made aware of many of the problems and excitements of academic Art History before they begin their BA.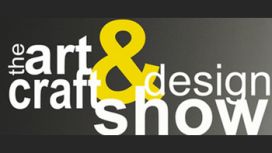 The Art, Craft & Design Shows concentrate on providing all that is best in British art and design. The original Newmarket show has proved very popular with exhibitors and the public and we are

expanding what we do to provide new opportunities for exhibitors to reach the discerning public.
I am a painter, graphic designer, writer and musician based in Cambridge, UK. It is difficult to say what inspires me to paint; sometimes I'm inspired by the clouds in the sky and sometimes it's the

scent of the day, but often it is simply an emotion, which creates the scene! I was born in Warrington, Cheshire and spent my early years living in Leytonstone.
Arts & Minds is an influential leader within the arts and mental health sector of the UK. Delivered across Cambridgeshire and Peterborough our work has always been innovative and has left a legacy of

increased awareness about the positive role that the arts play within mental health care provision.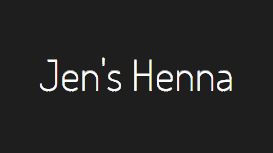 I am a Henna Tattoo Artist based in London. I also cover the Cambridge area. I love Henna and have been practising for many years. Since graduating from University in 2011 I have been working as a

Freelance Henna Artist. Although my style is heavily influenced by traditional Henna patterns I love experimenting with new ideas to work out what looks good and create a contemporary style of Henna body art. I have been working on hundreds of designs so there is something for everyone!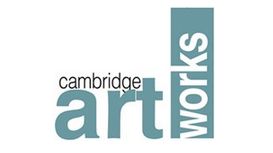 Cambridge Artworks is a community of artists, working in studios in a former kitchen cabinet maker's workshop near the centre of Cambridge. It is run as an artist co-operative where all artists share

in the decision-making process and all help with the running of the studios. As well as studio spaces, the building also houses ArtSpace, which can be used for exhibitions, workshops and taught courses and is available for hire.
Artists Home Mikey Welsh Khara Oxier Connie Sales William Thompson Talvi Winter Michael Hoffee Stephen Judges C Weaver Glenn Brady Marianne Roetzel George Lloyd Heslet jr. Being an artist is a scary

thing to declare; it's much easier being a plumber or engineer or doctor. Not in doing.but in telling. Because when you say "I'm a plumber", everyone knows what you do. Same with doctor, engineer or garbage man. Most know why you do it, probably how much you make and where they stand with you.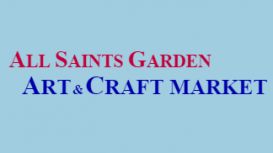 cambridge-art-craft.co.uk
The All Saints Garden Art and Craft Market has been part of the Cambridge scene for over thirty years, providing the opportunity for local artists and craftspeople to exhibit in this delightful

open-air setting just opposite Trinity College. This friendly market, with the motto "We Make What We Sell" provides a very special opportunity to meet the artists and makers, discuss their work, and to buy unique hand-made products direct from the maker.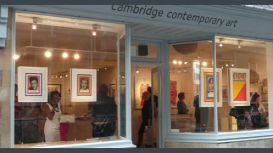 Situated just a stone's throw from King's College, the gallery is in the heart of the beautiful, historic University city. Since opening in 1990, we have gained a reputation for our extensive range of

high quality work and innovative exhibitions of local, national and international artists. The gallery atmosphere is open and welcoming to all visitors.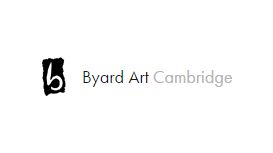 Contemporary art gallery Byard Art is located in the historic Centre of Cambridge, opposite King's College Chapel. The independent art gallery's innovative exhibition programme of solo and mixed shows

by contemporary artists offers a unique selection of two and three dimensional work, in a friendly and welcoming environment. The experienced and knowledgeable staff are happy to answer any queries, and offer help.