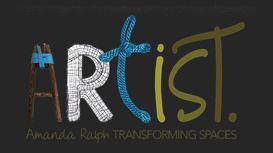 My studio in Hertfordshire is a room of possibilities. Modern and vintage objects sit side by side waiting to be brought to life by my magical artistic touch. Not wanting to be pigeon-holed as either

a painter or a sculpture, I love using objects and space to create intriguing works that hint at personal stories or bring out history. Commission me to create something truly unique for someone you love or your home or work environment.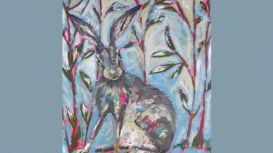 My work is inspired by my love of North Norfolk. Variety and experimentation are the main emphasis of my art and from this the local wildlife has become my new passion. I'm continually striving to

represent wildlife in a new and exciting way whilst retaining an element of realism. Images are built by applying layers of collage made of different colours and textures.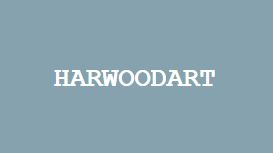 It seems only yesterday that I embarked on a course as a self employed, self taught artist and tutor. Over ten years have flashed by and I continue to explore this amazing one-time hobby, attempting

to inspire others as did my mentor Graham Painter and other artists like Turner and Seago and more lately Monet and Cezanne (see images).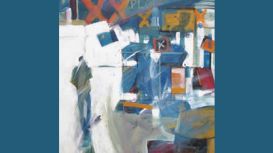 Based in Cambridgeshire, UK, Paul Joseph-Crank is a painter exploring urban landscape and figurative compositions in acrylic and mixed media. Working mainly on landscape and urban landscape, Paul

focuses on human activity in relation to architectural or natural environments, documenting the life of the city and countryside from his own personal perspective.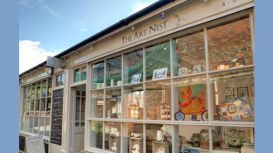 The gallery was established in 2011 by Hitchin artist Emmeline Webb. It's a showcase for local and regional arts and crafts. The gallery houses a lovely collection of paintings, hand pulled prints,

ceramics and glass, along with its own range of greetings cards and bone china products.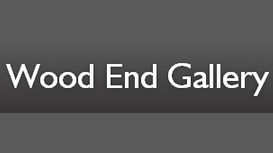 Angela and her husband Tim are both artists, although Tim is a little more sporadic with his art. Angela, our artist in residence, has been drawing and painting as long as she can remember, but purely

as a hobby, but now, starting the gallery she is finally doing something that she has wanted to do for a long time - concentrate on her art.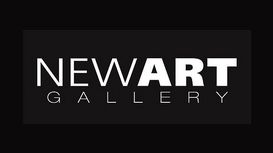 We offer an eclectic mixture of art by artists who work in oils, watercolours, acrylics, pastels and pencils and who produce paintings, limited edition prints, engravings, sculptures and Japanese

calligraphy. Enjoy looking at the art on this website. Please also visit us at Barleylands, Billericay, Essex. If you have some free time, you can make a day of it by visiting the various craft shops, the family farm and the play area too.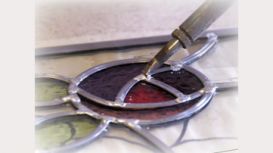 Caroline studied Fine Art at Birmingham Polytechnic, graduating in 1983. She has worked in a range of mediums including paper and stone before discovering a passion for all things glass in 2004.

Sculpture has been a passion throughout and she uses the principles of sculpture in her work with glass, which brings in the dimension of colour.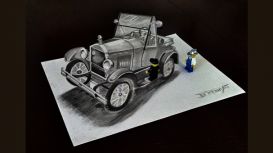 Welcome to my website and thank you for visiting it. I am really happy to share my artworks so please feel free to look around on my work if you wish. When I was a kid I loved to draw everything so

when I had free time I was drawing. Than I graduated at a Business College however drawing is my primarily hobby.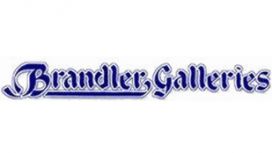 The gallery is a small but extensively stocked friendly place to visit and enjoy seeing art. We are easy to find, accessible by both train and car and we have our own car park. So our customers can

relax with a cup of tea or coffee and chat about art. First, meet the man behind the name - John Brandler. John is the owner, founder and leading force behind this small, friendly business. He comes from a dealing background - his grandfather was an auctioneer.