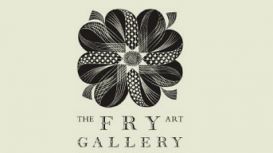 The Fry Public Art Gallery was opened in 1987 and houses an impressive number of paintings, prints, illustrations, wallpapers and decorative designs by artists of the 20th century and the present day

who have local connections and have made a significant contribution to their field.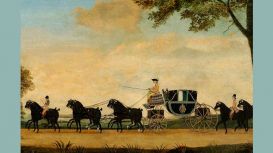 Welcome to the website of the British Sporting Art Trust. Have a look round to find information about our collection, library and archive. You can find out more about how we promote British sporting

art and see information on how to become a member. Since its foundation, the BSAT has strived to create a permanent art gallery dedicated to British sporting art.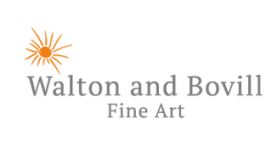 With over 20 years experience in the world of fine art, Stephen believes in helping people to buy art but never selling it. Stephen has introduced and promoted works of art from established and new

artists from around the globe. We will offer friendly advice and guidance to those wishing to enter the art market either as private or corporate buyers, whether as collectors, investors or just art lovers and enthusiasts.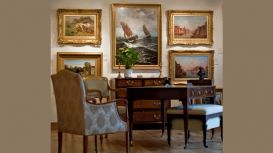 In the 1970's we were founder exhibitors at the Olympia Antiques Fairs, and at the National Exhibition Centre Fairs in the 1980's, where we continue to regularly exhibit. In 1986 we moved to Little

Shelford, where we had extensive showrooms for fine paintings. We now exhibit widely at the major Antique Fairs, but also show our paintings at a number of Antique Centres and with Furniture dealers around the country.
I am a painter, graphic designer, writer and musician based in Cambridge, UK. It is difficult to say what inspires me to paint; sometimes I'm inspired by the clouds in the sky and sometimes it's the

scent of the day, but often it is simply an emotion, which creates the scene! I was born in Warrington, Cheshire and spent my early years living in Leytonstone.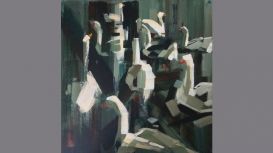 The gallery was founded by Liz Davies in 2009 and specialises in original prints, drawings and watercolours - pictures to give pleasure - by an eclectic mix of artists including Penny Berry Paterson,

Hugh Brandon Cox, Robert Gillmor, Andrew Haslen, Andrew Pitt, John Tookey, Sue Williams and Nat Young. Browse the artist pages and enjoy!
Arts & Minds is an influential leader within the arts and mental health sector of the UK. Delivered across Cambridgeshire and Peterborough our work has always been innovative and has left a legacy of

increased awareness about the positive role that the arts play within mental health care provision.
Artists Home Mikey Welsh Khara Oxier Connie Sales William Thompson Talvi Winter Michael Hoffee Stephen Judges C Weaver Glenn Brady Marianne Roetzel George Lloyd Heslet jr. Being an artist is a scary

thing to declare; it's much easier being a plumber or engineer or doctor. Not in doing.but in telling. Because when you say "I'm a plumber", everyone knows what you do. Same with doctor, engineer or garbage man. Most know why you do it, probably how much you make and where they stand with you.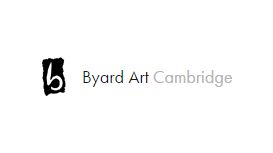 Contemporary art gallery Byard Art is located in the historic Centre of Cambridge, opposite King's College Chapel. The independent art gallery's innovative exhibition programme of solo and mixed shows

by contemporary artists offers a unique selection of two and three dimensional work, in a friendly and welcoming environment. The experienced and knowledgeable staff are happy to answer any queries, and offer help.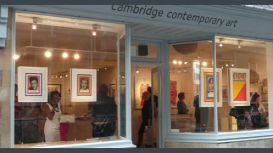 Situated just a stone's throw from King's College, the gallery is in the heart of the beautiful, historic University city. Since opening in 1990, we have gained a reputation for our extensive range of

high quality work and innovative exhibitions of local, national and international artists. The gallery atmosphere is open and welcoming to all visitors.