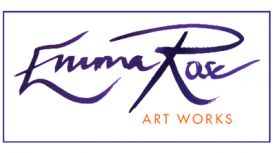 Emma is an artist/colourist based near Bath specialising in contemporary, semi-abstract painting with an emphasis on colour and texture. Her style is distinctive, original yet diverse. Using Indian

Inks and acrylics she produces vibrant and arresting work. Landscape, sky, sea, nature and memory are the inspirational core reflecting often her interest in the Japanese asthetic of Wabi-Sabi - the process and beauty of ageing which creates irregularity and imperfection.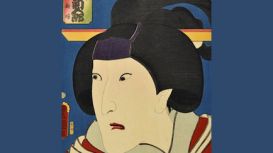 Toshidama Gallery sources Japanese woodblock prints from all over the world. We try to include a wide range of prices in each of our monthly shows so that this great art is open to everyone to own and

collect. Each print we sell is carefully researched and checked so that the purchaser can be sure of its authenticity, of its value and where possible, its provenance.
We believe art should enhance your world on a daily basis. If a painting makes you smile, or stop and think, it's done its job. And we don't mean that you have to think too hard. Modern ArtBuyer is a

curated online art gallery created to open up the captivating world of art to a wider audience. We have ensured that all of the art on Modern ArtBuyer meets the highest standards of quality by personally visiting all UK-based artists' studios and accepting the work.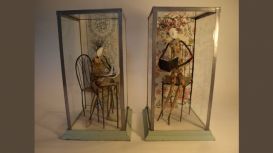 My main medium is wire, which I began to use many years ago as a way of liberating the drawn line into free space. Having worked two dimensionally with the material for some time, I am now far more

sculptural and three-dimensional. However, ultimately all my language has its roots in drawing and I aim to maintain the sense of freedom of the drawn line in my sculptures. Drawing is the visual artist's answer to singing.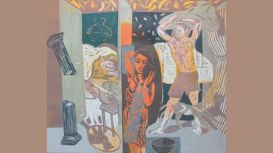 Hooper Rees are prime residential property brokers. We provide a bespoke service to a select number of clients who wish to sell their home. We personally represent each house to ensure potential

buyers receive a responsive, informative and professional service that is second to none maximising the opportunity to sell.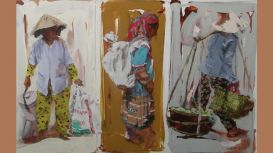 Bath Contemporary is situated in a beautiful, grade II listed Georgian building in the heart of Bath. With almost 100 square meters of gallery, we are extremely proud of our light and airy space,

especially our atrium gallery to the rear of the building. Both our director Bridget Sterling and our Gallery Assistant Oliver Adams have a masters degree in Fine Art and both are passionate about supporting both established and emerging artists.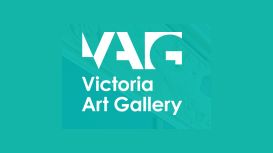 The building was designed in 1897 by John McKean Brydon, and has been designated as a Grade II listed building. The exterior of the building includes a statue of Queen Victoria, by Andrea Carlo

Lucchesi, and friezes of classical figures by G. A. Lawson. The Gallery was named to celebrate Queen Victoria's sixty years on the throne.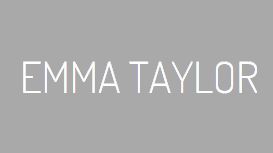 I'm a self taught artist and illustrator based in the beautiful city of Bath. Having been brought up on a farm in Scotland and the New Forest I've always had a passion for nature and the countryside.

I paint from my family home in Bath, am very happy to take on commissions and have a variety of prints and cards for sale as well as original artwork.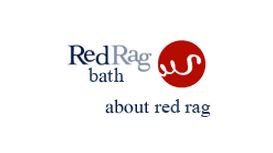 Modern Art and fine contemporary paintings from the best of today's British artists can always be seen at our gallery in the world famous City of Bath. The modern art gallery is housed in a fine and

elegant Georgian building and has a great choice of modern art from today's artists. As one of the leading modern art galleries in Bath, we offer both affordable art and major contemporary art pieces to art collectors worldwide.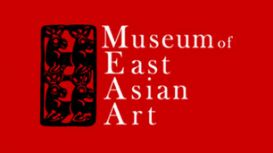 Just a few metres off The Circus in central Bath, is one of the most unique art collections in England - The Museum of East Asian Art. Situated in a restored Georgian house, the Museum attracts the

interest of students, scholars and tourists, and also has a loyal local following. Since opening to the public in April 1993, the Museum has gone from strength to strength, and has become one of the most extensive collections of East Asian art outside London.