Recommended Art Dealers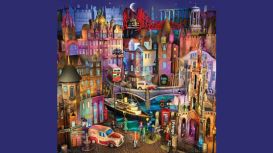 We are an art for ALL company and you will find on our website and instore an outstanding collection of limited edition prints, originals paintings and sculptures. We currently work with over 100

artists and hold in excess of 3000 pieces of artwork in stock at any one time. Breeze retains a firm grasp on its core values, identity and philosophy.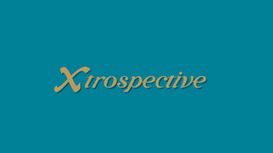 Situated centrally in the historic port of Penryn, Xtrospective is an informal space in which to browse and discover an uncommon collection of art and craft work created in Cornwall. We look forward

to welcoming you in person or assisting with any enquiries by telephone or email.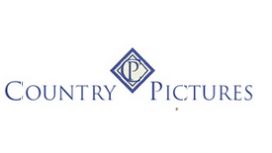 A large selection of frames and mounts are on display in the studio to help you choose the best surround for your art work. Adult art classes are held here weekly and tutored by Brian Alexander,

teaching mainly watercolour and drawing for beginners and improvers. Children's Birthday parties are also held in the studio where 7-14 year olds during a two hour workshop mosaic a photo frame.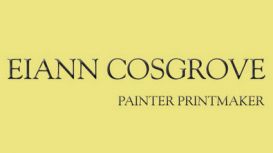 I work with watercolours and oils mainly, I've never been tempted to use acrylics. In addition to paintings, I produce a range of original limited edition prints (refer to the website of the Fine Art

Trade Guild for a full definition of "original limited edition") from copper-plate engravings (intaglio prints). These are images from plates I have created, not copies, not printed by someone else. Original in the best sense of the word!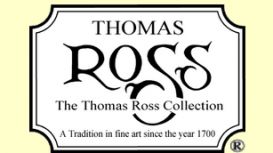 The studios and workshops of Thomas Ross have a long history of producing some of the worlds finest hand crafted etchings and engraved prints. The Ross Collection, something of a legend in the art

trade, comprises what is thought to be the worlds largest single collection of engraved copper and steel "intaglio" printing plates.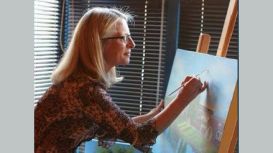 I always enjoyed art at school and had a great teacher but not many options were available to further my artistic education in those days so I ended up working at a local photography studio touching

up black and white wedding photographs - yes they were all printed then, including the proofs. On a measely £7 per week I wanted to earn some real money so I went into the exciting world of office work (Insurancea and then sales) until 2007.
Opened by Mackenzie and Susan, Arthaus gallery has remained the only gallery dedicated to Mackenzie's work. Even as an international artist now working from his Brighton studio, Mackenzie has always

kept his ties with the North and stayed true to his roots which is reflected in the work he creates.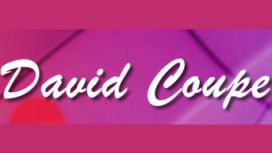 Hello, my name is David Coupe. I am a self-taught artist and have been painting for about 50 years and about 15 of those teaching art. I started to paint professionally on having to take early

retirement due to ill health and I've enjoyed teaching others to enjoy this wonderful hobby. I now run two hour classes, Saturday workshop once a month and painting holidays. I mainly paint these days in watercolour, but also in oils and pastel.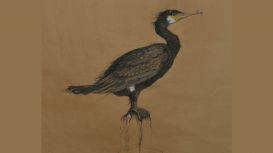 I take my inspiration from Nature, drawing and making prints of the birds, plants and animals I see around me everyday and sometimes those that are a little harder to find. Sketching from life is the

starting point of everything I do, it feeds both my drawing and printmaking. I am especially interested in birds, how our relationships with them shift over time, what we have lost and gained. Guest Artist at Gingerbread Gallery, Hadlow. Solo exhibition, Below 65 Gallery, Maidstone.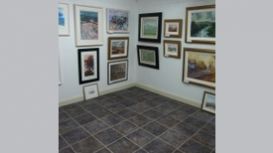 We offer the complete picture framing service, from budget to conservation standards. We can give advice on the right moulding profile or mount colour to enhance all your chosen framing needs,

ensuring that they blend perfectly with your interior. Be confident in the thought that all your framing requirements will be carried out to the highest possible standards.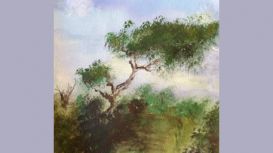 Artisan runs a variety of workshops from two hour sessions to weekly ongoing classes. Susan, a potter, and Liz, a glass fuser are passionate about real art and craft and they have a circle of tutors

who are all experienced in their craft and love sharing their knowledge and experience.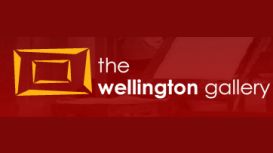 The Wellington Gallery was established in 1981 but has a longer history selling and framing pictures as part of the diverse firm of W & W Stevenson and developed from a lifelong passion for art within

the family. Today we still sell paintings and prints, alongside art & craft materials, with the family involvement still core to the business.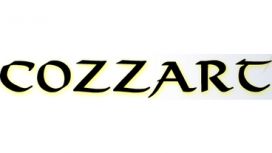 Penarth born artist Andrew Coslett has worked in the graphics industry for over thirty years. His original paintings can be found in private collections throughout the World. Andrew's inspiration has

developed from his love of Art and Photography and a strong sense of his Welsh heritage. With his unique style he has chosen to portray the heart of Welsh communities, displaying both their historical, and cultural aspects.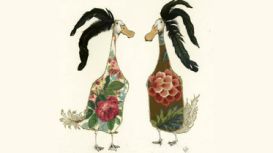 We are a highly successful creative company which prides itself on excellent customer service. We provide a wide range of framing services and an eclectic selection of art work, all individually

chosen. All staff have an artistic background giving them an expert eye to discern your own individual requirements.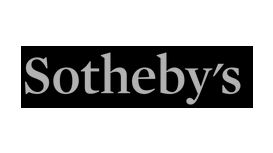 Sotheby's is an innovative global art business serving the most discerning clients. Auctioneers since 1744, today Sotheby's is so much more, offering clients extraordinary opportunities to transact:

S|2 private sales galleries, worldwide selling exhibitions, retail wine and diamonds, financing, art education and digital engagement any time, anywhere, on any device. We bring a world of art to a new world.