Recommended Art Dealers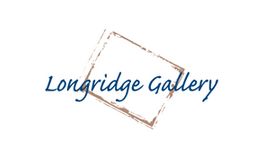 Longridge Gallery is a fine art gallery and picture framing business, with a wide selection of picture frames, situated near Preston in Lancashire. We offer a wide selection of original artwork,

signed limited edition prints, canvasses and bronze/porcelain limited edition sculpture.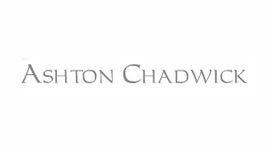 ASHTON CHADWICK is a Royal Academy Schools Post Graduate, former Head of Putney School of Art and Former Principal of Blackheath School of Art. He is particularly interested in the qualities of light

in landscape, which he expresses in a variety of ways, from cast shadows to reflections. The Activity of mark making and layering of colours or tones is often the primary dynamic of his work.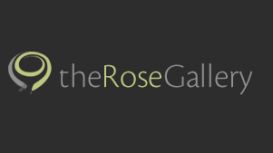 The Rose Gallery is a fine art gallery offering a wide range of signed limited edition prints together with original paintings. We work with many of the UK's leading contemporary artists including

Kerry Darlington, Sam Toft, Sir Quentin Blake and Debbie Boon. Our artwork covers many genres including landscapes, seascapes, figurative art, animal paintings and illustrative works of art.
We have the biggest selection of local art in Southsea! Plus a professional picture framing department, a fine art printing service and a fully stocked shop selling art & craft supplies and a superb

selection of design led gifts. Hiscock Gallery is situated in Stanley Street, Southsea between Waitrose and the pedestrian high street, Palmerston Road. If you don't live near our gallery and would like to purchase anything you see on our website, just a short phone call will sort it out!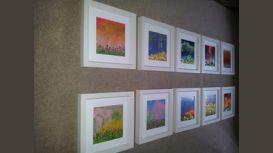 My memory based landscapes are captured from travelling via rail up and down the country. Collecting scraps of information before the scene is passed and forgotten. Each piece is painted solely from

memory to create images that are abstracted and expressional more than representational. Oils, varnishes and acrylics are spread around the raw canvas creating sweeping skies. Bold layers are scraped back and balanced against the dramatic use of paint revealing hidden chinks of colour.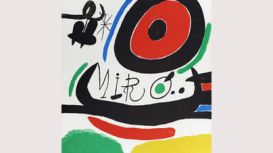 We offer a varied and interesting artistic programme showcasing the best in Theatre, Comedy, Music, Dance, Exhibitions and Family shows. We have space available for events, meetings, workshops and

special occasions and are in a great location easily accessed by both road and public transport.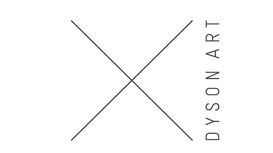 By using carefully selected materials catered to each client, we strive to create unique, beautiful frames, whilst always meeting 'museum' and 'conservation level' framing standards as a minimum

requirement. In this time we have become renowned for our unique product the Dyson AluFrame™, as well as our high quality lightbox and large format custom frames.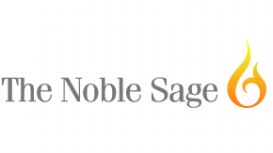 Based in North London for seven years, The Noble Sage is the home of Jana Manuelpillai, Managing Director, collector and dealer in Indian, Sri Lankan and Pakistani modern and contemporary art. The

Noble Sage specialises in the provision of high quality paintings and drawings from the subcontinent for large domestic interiors in London, the United Kingdom and abroad. The collection is viewable by appointment only.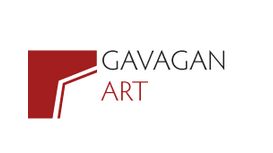 Gavagan Art is owned by Mary Gavagan, who has a wealth of knowledge and experience in presenting exhibitions, and advising on the purchase and collection of modern and contemporary art, having done so

for over 25 years. Mary was Director of the University Art Gallery at Lancaster University for over 20 years, developing the gallery's collection and staging highly-acclaimed fine art and craft exhibitions.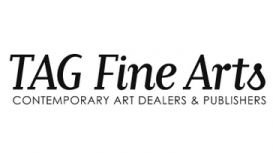 TAG Fine Arts is an art dealers and publishers based on Upper Street, Islington. Since launching in 2006, and holding our inaugural exhibition at the London Art Fair in 2007, we have represented

emerging and established contemporary artists through a programme of exhibitions, commissions, major publishing projects, and collaborations with museums and non-commercial institutions.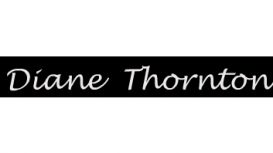 My Inspiration comes from the ever-changing countryside of the vast County of North Yorkshire. In bad weather a Still Life will be set up and of course there is always a cat about ready to pose. I

also have a change of subject at a weekly Life Drawing Group and have recently taken up Printing.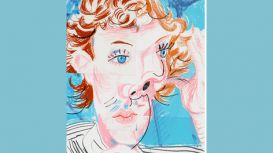 This is Mike Goldmark. And this is the Goldmark Gallery in Uppingham, Rutland, England's smallest county. The legendary Mike Goldmark, who writer Iain Sinclair described as a 'one man Arts Council'.

Second-hand bookshop owner turned art dealer and 'England's most occasional publisher'.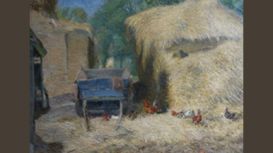 The Canon Gallery we are Fine art Dealers in 18th, 19th and 20th century oils and watercolours. Originally established in 1985 in Chichester, we then moved to Petworth, West Sussex and now moved to

Near Huntington, Cambridge. The Canon gallery stocks over 250 oil paintings and watercolours with a price range from £50 to £100,000.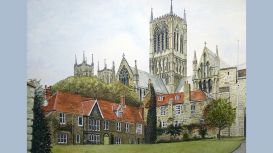 Paul is an accomplished pastel painter and watercolourist. He has exhibited widely in the United Kindom and has collectors of his work worldwide. He has recently diversified into photography and aims

to capture stunning images of our glorious countryside. Paul is available for, greeting card supply, (wholesale or retail), architectural artwork, photographic commissions for private or commercial clients, and pet portraits.
eaglegalleryartists.co.uk
We show a wide range of work embracing ceramics, glass, jewellery, sculpture, printmaking, collage and photography, as well as painting in oils, watercolour, acrylics and other media. The aim was to

create an artist-run gallery with an informal, visitor friendly environment. Eagle Bookshop has supported and sponsored Eagle Gallery from its beginning and continues to do so.